Truck Filtration
Huge Range to Suit All Makes & Models
Shop Now
Provent Crankcase Ventilation
View the Range
Protect Your Common Rail Engine
4x4 Pre-Filter Fuel Water Separator kits
Shop Now
Marine Filtration
View the Range
Australia's
Largest Baldwin Distributor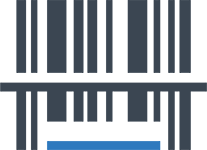 Massive X-Reference Database
We have compiled one of Australia's largest independent cross-reference databases, encompassing over 1,000,000 OEM & Competitor part numbers. Got a number that's not in our database? Drop us a line and we will hunt it down for you.

Mobile / Tablet Integration
Our website is fully optimised to give you a fantastic browsing experience, no matter what device you're on. Need to order filters on the fly? No worries, login and experience full functionality from your phone or tablet.

Account Customer Check-Out
Do you have a 30-day trading account with us? You will soon be able to place orders via our website and charge them to your trading account. Just another way we're making your maintenance scheduling easier. Don't have a trading account? Contact us today.
Our services
We are always ready to help you

Worksheets
Sick of trying to remember what filter suits which machine? Then why not take advantage of our worksheet system. We can even come to your premises and catalogue your equipment requirements for you.

Site Visit
Would you like one of our sales staff to visit your business to discuss how we can help make your preventative maintenance schedule easier? We can even catalogue your equipment for you while we are there.

Hard to Find Filters
Got an old rusty filter? Don't have a part number? Send us a Picture, dimensions and what your vehicle is and we will do our best to get your machine up and running again.

Massive Range
We stock a huge range of filters in our Perth warehouse to suit almost any application. Thanks to our global procurement network we have access to almost every kind of filter so contact us today to see how we can help.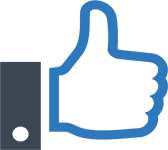 Filtration Experts
Unlike some of our competitors all we do is filters. Our staff are all highly trained in everything filtration and are waiting to advise you on the best filter to suit your application. Contact us today

Aust Wide Delivery
We ship Australia wide via E-parcel – Every order is shipped quickly and efficiently and your tracking number will be emailed upon dispatch. Need your order shipped via your own courier company? No problems
Filters Plus Blog
Get all the latest news, reviews and more