Room Pressurisation Units should be used anywhere that dust ingress is an issue, including switch rooms, plant rooms, On-site accommodation, clean rooms, control rooms, laboratories, workshops and more. Our Room Pressurisation Units have been used on MCC rooms, storage rooms, telephone exchanges, substations, control rooms, offices, to name just a few.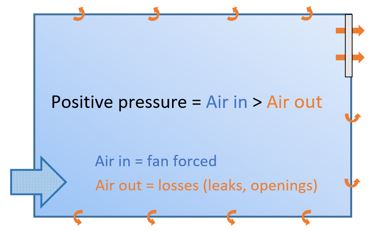 Protecting critical electrical components from dust ingress and migration is key to doing business in remote and mining areas where the infamous 'Red Dust' can be an issue. These can range from poor health outcomes for employees, arc flash accidents and even unforeseen site shutdowns.
Our range of Room Pressurisation units has been designed with simplicity and efficiency in mind for any room or vessel that requires a dust‐free, well‐ventilated environment.
Using world-leading media manufactures our pressurisation Units apply positive pressure using filtered air, which creates a slightly positive pressure in a room and prevents unfiltered air from entering the space through doors, windows and other leakage gaps.
Information Required for unit selection
1. Room dimensions (W x L x H)
2. Details on the application (i.e. MCC room, lab, control room, etc.)
3. Site (geographical) location
4. Type of dust & dust load
5. Is there internal heat present?
6. Current Air conditioning capacity (nameplate details, cooling and heating power, btu)
7. Is the application noise sensitive? (i.e. would noise be an issue)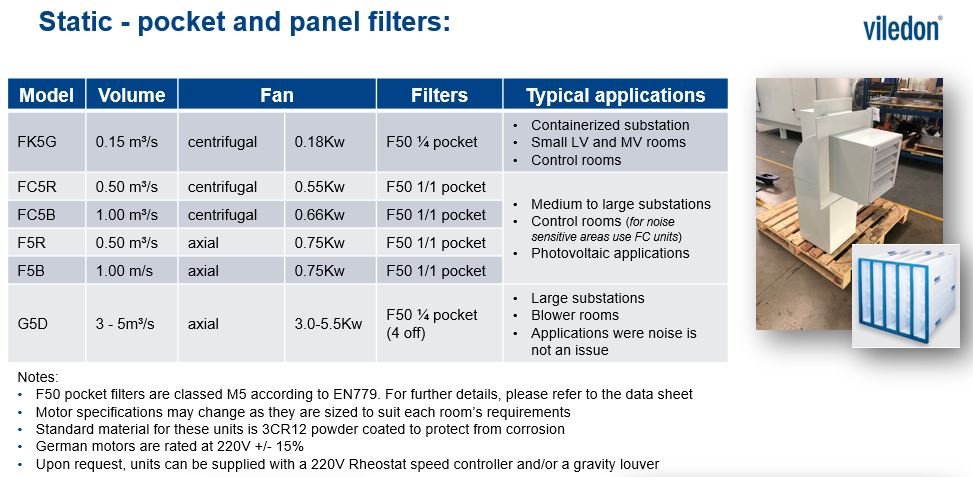 Filters Plus WA are master distributors for all Viledon products. If you have an enquiry on any Viledon filters or products please email us your RFQ's or design specifications.